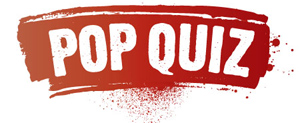 Are you a person who values higher knowledge and prioritizes personal development?
Are you on a journey to learn more about holistic health and well-being?
Do you desire connection and community with like-minded growth seekers?
Do you want to develop wellness practices that achieve greater inner peace, power, and freedom?

If you answered "yes" to even just one of these questions, then this virtual school is for you.
Continue reading to learn more!
Frequently Asked Questions
Why did you create this virtual community?
The primary reason I created this space is to educate Black folks and BlaQue (Black+Queer) folx about Yoga and other forms of holistic wellness. These are two of the countless populations that are underrpresented (if seen at all) in mainstream Westernized wellness spaces. Rather than fight my way into those spaces that aren't big enough for me, I made my own. I want to honor and uplift those who look like me, who exist and experience the world like me. For those who too often go unseen, it is imperative that we have spaces where we are not only visible, we are at the center of attention.
If I am not Black or queer-identified, can I still join?
YES! While I specifically serve QTPOC (Queer Trans People of Color) and BIPOC (Black Indigenous People of Color), anyone who is socially conscious and open to understanding the complexities of intersectional identities can be a member of this community. If you are interested in learning about inner healing, holistic wellness, and Self development from a "woke" Black queer perspective, if you honor and accept the necessity of a Black-centered, queer-affirming platform in our current cultural-political climate, and if you are able to respect and hold space for these marginalized identities, then you are welcome to join.
There are many wellness teachers out there. What makes you different?
Many wellness instructors and Yoga spaces, both physically and virtually, present an air of false perfection and enforce constant "love and light" positivity. Many of their lessons are surface and shallow, minimizing Yoga to mere exercise and teaching only the trendy basics of wellness. This does a disservice to students who want more in their lessons.
Soul Liberation is different because it is more than your typical online Yoga studio. It is a community, a sacred and safe(r) place for like-minded beings who are serious about their wellness growth and commitment to their Self care to journey together.
As I teacher, I am different because I do more than instruct . . . I educate. I delve deeper and challenge my students to go beyond the superficial. I am different because I teach Yoga and wellness in a way that is socially conscious, trauma-informed, and honors the cultural fullness of the practices. I am different because I believe that we need to make space for being imperfect people in an imperfect society, that we need to acknowledge the shadows within us as well as the light, and that we need to learn how to be comfortable with discomfort.
But most importantly, I am different simply because I am me. I give my students my most genuine, unique, weird, silly Self. I make space to be all of who I am so that I can hold space for all of who you are. That difference is how I can help you grow into who you want to be.
What type of classes do you offer? Are any of your classes streamed live?
I offer a combination of recorded classes and live classes. Live classes are an assortment of group discussions, Yoga movement flows, and meditations. The live class schedule ranges from weekly to monthly, depending on the offering and the number of active students.
The catalog of recorded lessons also has a nice variety. In terms of physical Yoga practice, I teach pose instruction for both Westernized Hatha Yoga and African Kemetic Yoga. Other single lessons include guided meditation, sound therapy, and full asana flows. I also create comprehensive courses that go in-depth on a particular subject. These offerings include informative lectures, guided book studies, multi-week courses, and more.
Do you offer certificates or continuing education units (CEUs)?
For many people, there is a great sense of accomplishment when your efforts are rewarded with a certificate. I honor that validation by providing CEU certificates upon successful completion of some of my courses. My CEU credential is through Yoga Alliance, where I am registered as both an E-RYT (Experienced Registered Yoga Teacher) and a Continuing Education Provider (YACEP).
For fellow Yoga Alliance members, please note that because the courses are online, all CEU credits and certificates are for non-contact hours.
I'm feeling this and want to join your community! How much is membership?
Most virtual studios are caught up in quantity over quality, working to attract large numbers with low costs. This community chooses to focus on attracting high quality students by offering high quality courses and benefits. This is reflected in the membership cost, an investment of
$129 a month
. This price, which honors Organizer time, labor, and energy and reflects the premium value of this community, actually comes to
less than $5 a day.
And if you need even
more
monthly savings, use coupon code
DISCOUNT20
at checkout for $109 a month . . . consider it a "thank you" reward for reading the FAQ!
As a student who is committed to their growth and wellness, your Community Membership grants you:
- unlimited access to a constantly increasing catalog of lessons and courses
- live, interactive group sessions held exclusively for community members
- the ability to request customized lessons on subjects you want to learn
- a 15% discount on all items in the Soul Liberation Etsy shop
- special low rates for virtual one-on-one sessions with the Organizer
- an opportunity to earn commission as a Community Ambassador
Can I purchase classes separately without a membership?
If you're interested in only certain subjects, some of my offerings are available for individual purchase. Buying individual lessons and courses grants you lifetime access to the material plus any future updates.
For those seeking free content, all YouTube lectures can be accessed without a membership. I also create free Yoga lessons that you can watch at YouTube.MySoulLiberation.com . . . just be sure to subscribe to my channel!
If I change my mind about membership, what is the cancellation and refund policy?
You can cancel your membership at any time. Simply make adjustments in your account profile settings under "Manage Subscriptions." When you cancel your membership, you will still have access to the lessons and courses until the last day of your current cycle. And you can re-enroll whenever you're ready.
Please note that there are no refunds on any individual class purchases or membership subscriptions. So please be sure to read all class information before enrolling.
I have additional questions. How can I contact you?
For more information,
click here to send a message
(your email program/app should open up automatically). I will respond to you at my earliest opportunity!
Course Curriculum
Live Stream Offerings
Available in days
days after you enroll
Membership Perks
Available in days
days after you enroll