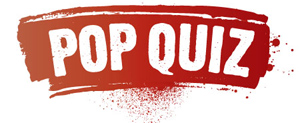 Are you a person who values higher knowledge and prioritizes personal development?
Are you on a journey to learn more about holistic health and well-being?
Are you committed to explore and evolve your Self through disciplined education?
Do you want to develop wellness practices that achieve greater inner peace, power, and freedom?

If you answered "yes" to even just one of these questions, then this virtual school is for you.
Continue reading to learn more!
Frequently Asked Questions
Why did you create this virtual school?
The primary reason I created this space is to educate Black folks and BlaQue (Black+Queer) folx about Yoga and other forms of holistic wellness. These are two of the countless populations that are underrpresented (if seen at all) in mainstream Westernized wellness spaces. Rather than fight my way into those spaces that aren't big enough for me, I made my own. I want to honor and uplift those who look like me, who exist and experience the world like me. For those who too often go unseen, it is imperative that we have spaces where we are not only visible, we are at the center of attention.
If I am not Black or queer-identified, can I still join?
YES! Anyone can be a student of this school! And I encourage any person with a heart-felt, Spirit-led desire to join to do so. If you are interested in learning about inner healing, holistic wellness, and Self development from a "woke" Black queer perspective, if you honor and understand the necessity of a Black-centered, queer-affirming platform in our current cultural-political climate, and if you are able to respect and hold space for these marginalized identities, then please join!
There are many wellness teacher out there. What makes you different?
Many wellness instructors and Yoga spaces, both physically and virtually, present an air of false perfection, enforce constant "love and light" positivity, or strive to "not see color." Students and teachers alike often bring only a piece of themselves, and I think this does a great disservice to all. This way of teaching fosters an atmosphere of distance rather than creating connection.
I try to be different by going deeper. Whether in person or online, I am a very open and interactive teacher. This school is about more than just posting pre-recorded videos. I want to connect with my students in an authentic and personal way. I believe that we need to make space for the uncomfortable complexities of being fully human by acknowledging the light and the dark within us. By holding space for all of who you are, I can better help you become who you want to be.
What are the benefits of joining your virtual school versus going to a physical studio?
The short answer is better accessibility, better time management, and more bang for your buck. If you have an "on-the-go" professional lifestyle that doesn't leave a lot of time for physical classes, you will greatly benefit from the flexibility of virtual learning. You'll be able to choose from a wide array of lessons that are ready-to-go whenever it fits
your
schedule, and you can practice at your own pace, focus on the areas you prefer, and build your own personal wellness practices. This online school is particularly beneficial for those students who may live in a "wellness desert" and simply don't have access to physical studios, or those who find a lack of diversity in their local instructors.
The benefit for me as a teacher and guide is that I can reach far more people than I ever would with just a local studio. Through this virtual platform I can educate students around the world, and I have the freedom to provide more expansive lessons than I ever could with a basic studio class.
Does your school offer training programs or certificates for continuing education units (CEUs)?
For many people, there is a great sense of accomplishment when your efforts are rewarded with a certificate. I honor that feeling of validation by providing CEU certificates upon successful completion of some of my courses. My CEU credential is through Yoga Alliance, where I am registered as both an E-RYT (Experienced Registered Yoga Teacher) and a Continuing Education Provider.
For fellow Yoga instructors who are also registered with Yoga Alliance, all CEU courses and certificates are for non-contact hours. If you aren't a certified Yoga teacher yet but are enrolled in a Yoga teacher training certification program, this school can be a good complement to that education. Feel free to use the lessons to supplement your training!
I'm feeling this and want to join! How much is membership?
All-Access Membership to this virtual school is an investment of
$36 a month.
This cost, which comes to $9 a week for MULTIPLE lessons versus $15+ for just ONE physical studio class, honors the high value of the education provided on this ever-expanding platform by an ever-expanding teacher. As a student who is committed to their growth and wellness, you get unlimited access to a constantly increasing catalog of courses, and can even request lessons for subjects you want to learn. Membership perks also include a 15% discount at the Soul Liberation Etsy Shop, plus special low rates for virtual one-on-one sessions.
For those seeking free content, all YouTube lectures can be accessed without a membership. I also create free Yoga lessons that you can watch at YouTube.MySoulLiberation.com . . . just be sure to subscribe to my channel!
If I change my mind about membership, what is the cancellation policy?
You can cancel your membership at any time. Simply make adjustments in your account profile settings under "Manage Subscriptions." When you cancel your membership, you will still have access to your lessons until the last day of your current cycle. And you can re-enroll whenever you're ready.
Course Curriculum
All-Access Membership Perks
Available in days
days after you enroll